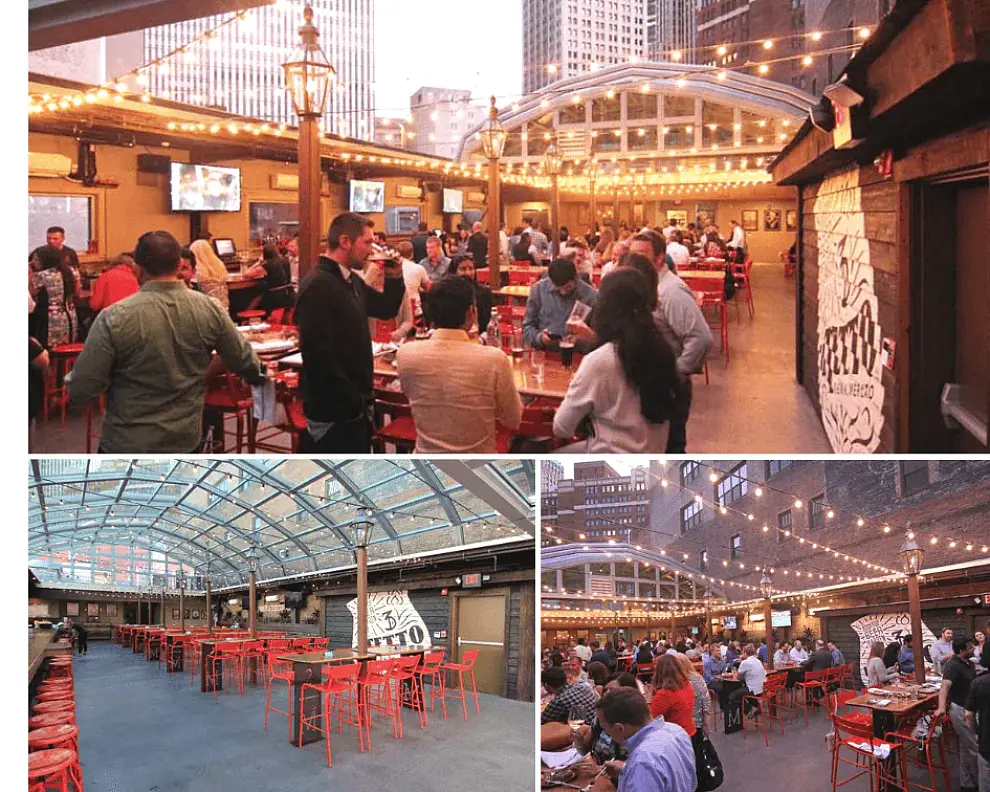 Create more space at your business arena filling it with life and all weather seating. Restaurants and cafes are not just the places for food and drink. People want to spend time in an emotionally gratifying environment.

Libart enhances the idea of open air sitting with better view making it possible for you to operate twelve months of a year. The factor of excitement in our retractable structures is extravagant. Fashioning every seat a window seat brings value for your brand changing the perception of traditional café and restaurants.

We at Libart challenge ourselves to plant the concept of outdoor freedom and indoor comfort in our client's business. Our thought of modern architectural design derives the innovative products of retractable skylights, retractable roofs, retracting doors, retracting windows, retractable walls, guillotine windows, glass roof systems replacing the old retractable awnings and outdoor shades.

Why paying the rent for the space which you are not using for every season? Check out our projects and see how businesses are transforming their venues.
Leave the competition and Stand out !