The importance of Industrial architecture becomes the hot topic for architects in this modern era. Why it is essential? Precisely in a global culture there should be the feeling of "home" linked to a healthy and sustainable environment. The architectural design of your manufacturing plant, factory, warehouse, car park represents your corporate identity; it's the image of your company branch and for individual employees.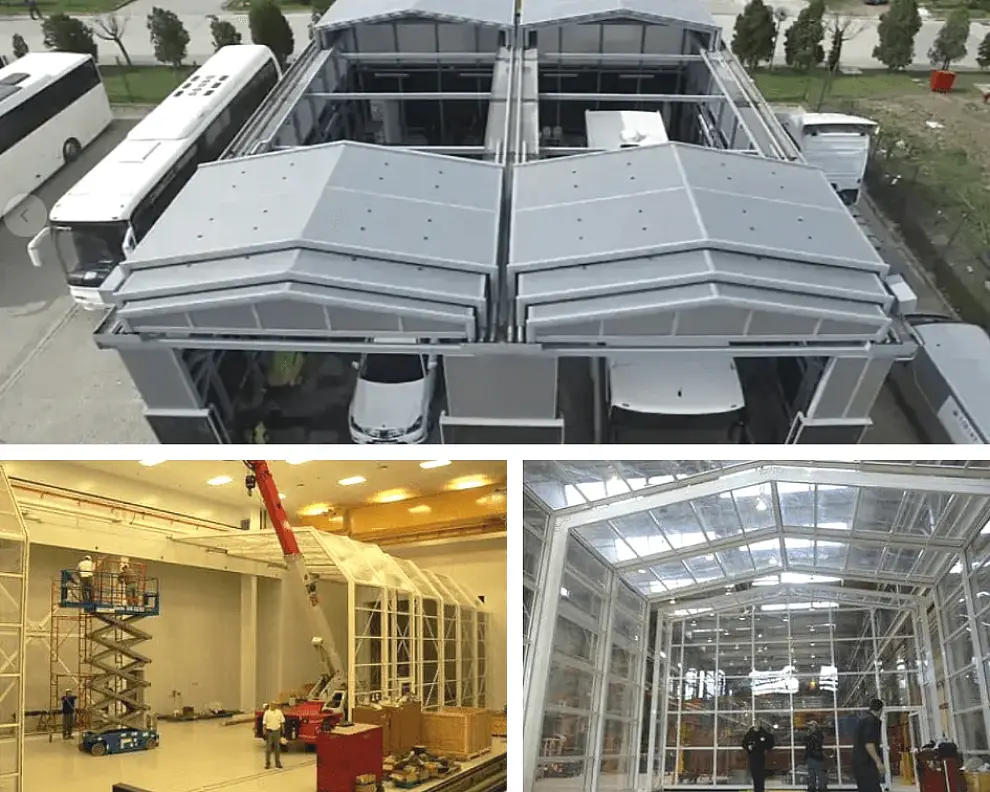 Libart's research in this domain is exponential. The moving architecture concept basically ensure controlled environment, no loss in production, healthy labor and efficiency. Every industry has a need of outdoor and indoor simultaneously. Either you can have two places Indoor and outdoor OR you can just have one place that is your Indoor and Outdoor. We at Libart specialized in bringing solutions for the industries that have similar demands of one place. Either it is cleaning rooms, machine rooms, waste conversion facilities, or any other facility that requires indoor and outdoor capability at the same venue Libart have the answer.
For decades Libart is providing solutions to automotive, marine, construction, military, and aviation industries as per their peculiar necessity.