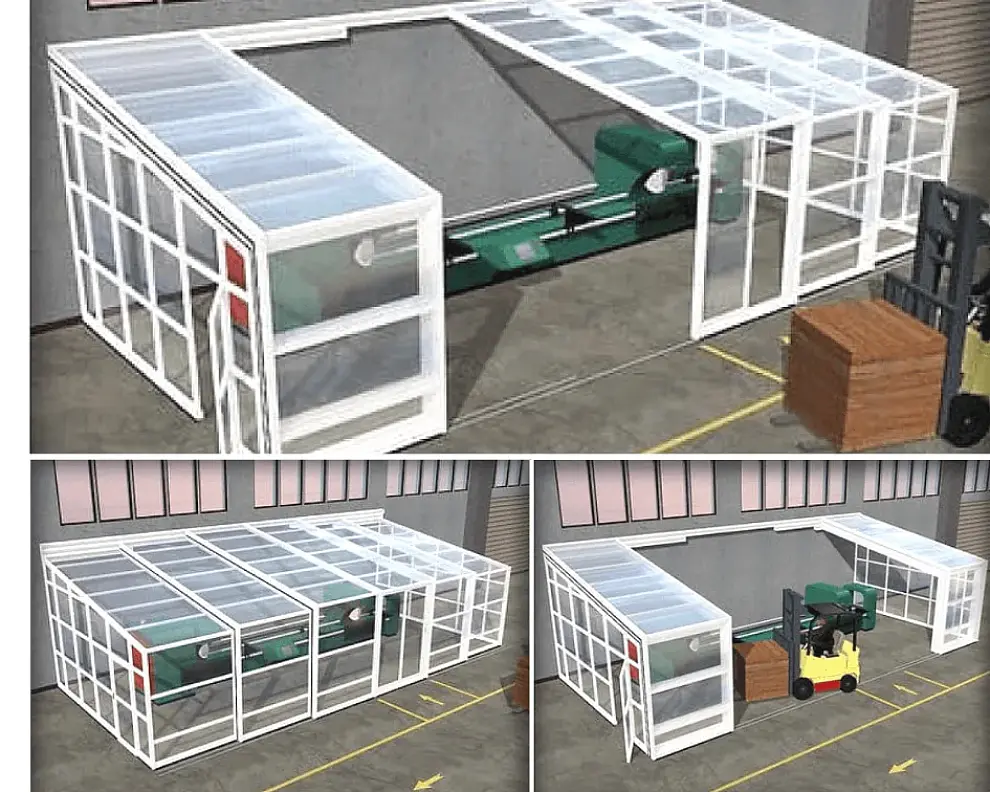 In general, every industry is using the cleanrooms in their manufacturing and production process to avoid dust, dirt, noise and harmful contaminants. The tidy environment of the facility is the key factor that enhances the quality of life inside the premises ultimately maximising productivity. 

Libart's idea of amalgamation of indoor and outdoor field literally solves the problem that many industries are facing. Our competent and highly skilful team of architects and designers investigate the needs of cleanrooms and struggle to implement the concept.

The results for our clients such as General Electric, Renault, Aerospace and many more are beyond their expectations. 
We frame the architecture that is durable, tough and invulnerable to weather conditions. Aesthetically design structures offer security, privacy, dust protection, noise control, and heat isolation. We have ready to installed kinetic systems along with the expertise in customisation. Our solutions are long lasting with almost zero maintenance cost. 
               The one-time solution for your Need