We at the Libart revolutionize the concept of Glass Balustrade with our innovative and modern approach. The Kinetic windbreak system is a vertically retracting balustrade that is suitable for outdoor applications. The single-glazed tempered glass panes function as both balcony balustrade and windbreak system without any profile sections in the middle. Kinetic systems provide all the benefits of a glass railing, with the convenience of an additional wind and rain shield when required. Kinetic systems utilize a concealed self-charging piston system that eliminates the unsightly counterweights, thick profiles, cables, and pulleys that are used by other inferior systems. Kinetic opens manually and closes automatically with a simple touch.

Versatility and design come together with Kinetic Systems. Uninterrupted panoramic views are guaranteed, with no compromise necessary! Portable (KU-FB) or ground-fixed (KU-FC) glass windbreaks can complement architectural features, with adjustable height and a sense of distinction. Kinetic Systems (FC and FB) are manufactured from structural glass for reliable and durability.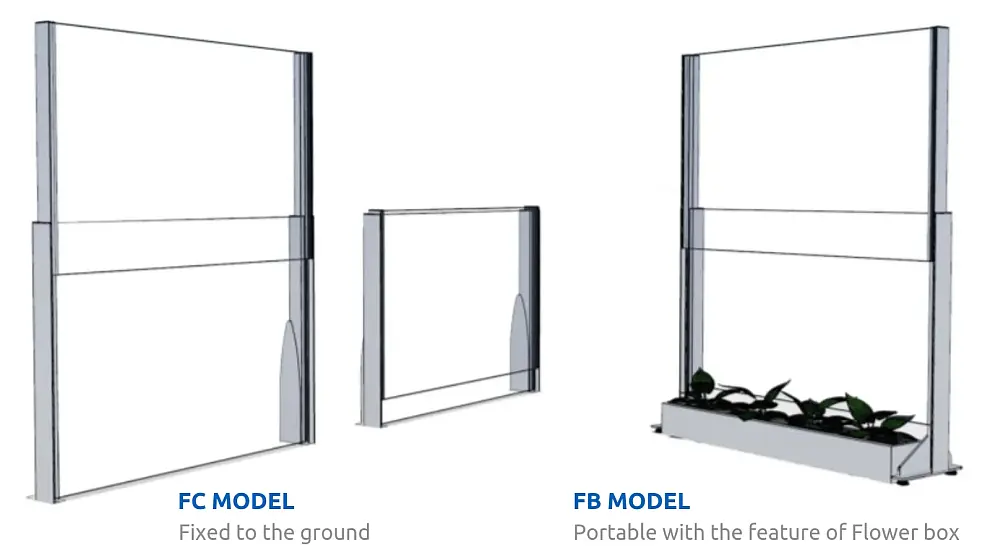 One of their major benefits of the Kinetic system is NO horizontal profiles. This removes unsightly visual clutter, creating an unobstructed view that benefits business owners and patrons alike. Their durability and versatility make them the ideal solution for a wide range of projects including residential developments, hotels, shopping centers, cafes, bars and restaurants. 
Why Kinetic Systems?    

         

- Comfort and Asthetics

- To make a difference at your place

- Panoramic View

- Enhance the architecture

- High Value / Vertical Retraction

- Tested for High Wind Loads

- No Counter Weight profiles

- Aesthetic Integrity

 

Why 

Wind Break System?

 

- No Horizontal Profiles

- Single Pane Tempered Glass

- Unobstructed View

- Minimal Design, Contemporary beauty

- High Resistibility to winds

- Stylish & Sleek

 

 

 

Best for? 

 

- Cafes

- Restaurants

- Hotels

- Residential Buildings

- Industrial Zones